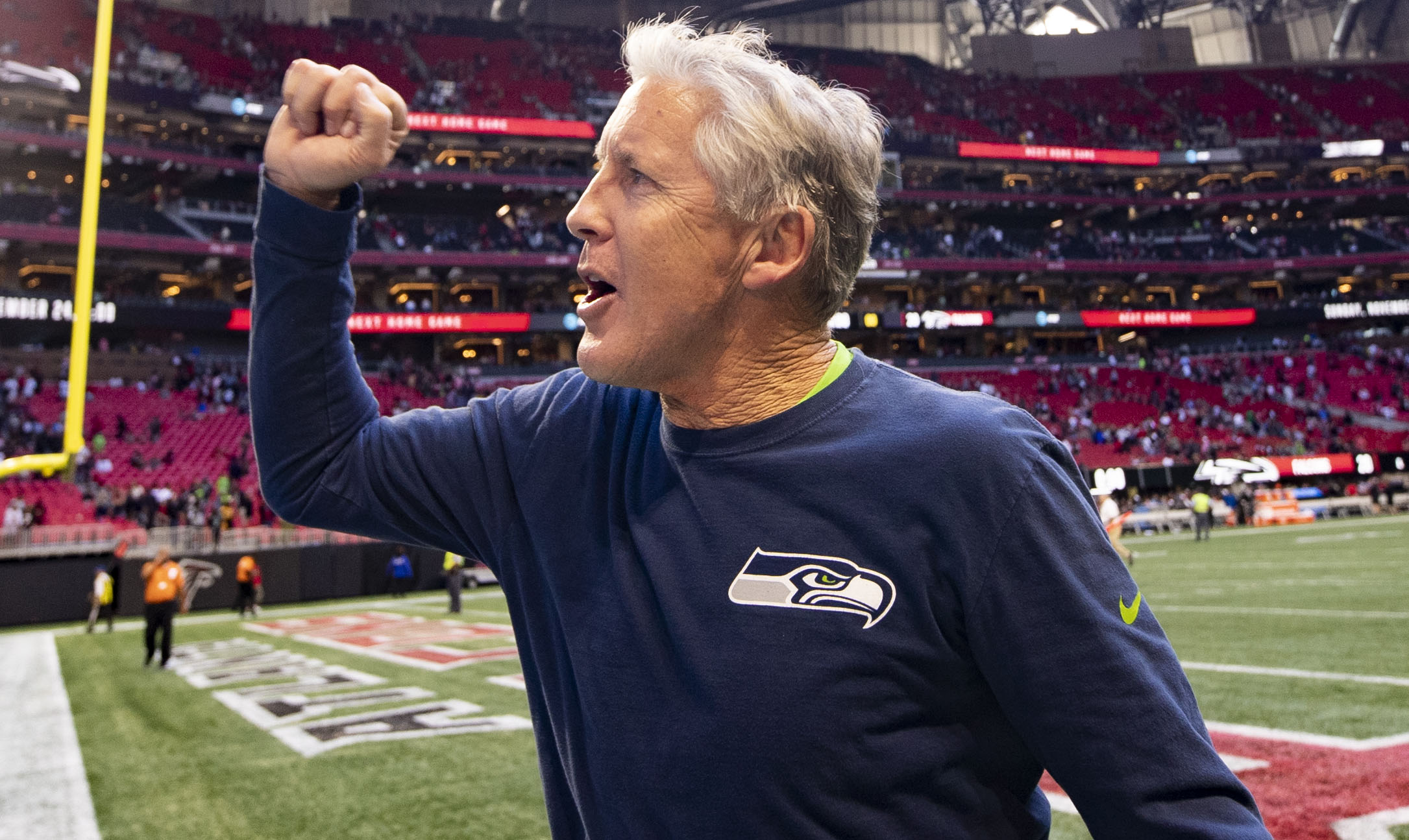 Football coach Pete Carroll says he learned one of his most important lessons about coaching college football and motivation in his first season with Southern Cal, in his first big rivalry game.
The 2001 Trojans were reeling — 2-4 and headed to South Bend to face Notre Dame and try for some redemption.
Carroll built up the game all week to his players. This game is special, he said. This is the time for your best effort. Turned out to be the time for the Trojans to fall flat on their faces, losing 27-16.
"Classic mistake," Carroll says of his approach to that game. "I knew I screwed it up. I knew I blew it. I could tell during the week, but I went with it. I just had to learn.
"It's more fun probably to talk up these kinds of old historic 'this and that's.' But it doesn't serve the preparation of the athletes and the coaches. You don't need that."
That lesson helped Carroll build the winningest era in USC football history.
Big games. Special games. Time to pump up the troops for a special effort?
"We don't need extra incentives," he says. "If you understand that every game is a championship game and you're going to give everything you possibly can in the preparation and participation of that game, then when would you ever decide when to (go all out) and when not to?
That's the whole point. It's the same philosophy that goes through everything that we do in football. When are you going to decide that a play is more important than another play? When do I need to go full speed? When do I need to try my best? So you get out of that mentality. You don't allow for that kind of thinking in any phase. We're real hard about any indications of that being displayed by our guys. That's why we practice so fast and so hard every single day, every day of the year."
Excerpted from the book: "The Football Coach's Game Plan for Leadership." Get 100 more winning ideas like this one to improve performance now.